Solutions
Productivity Solutions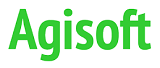 Agisoft
Discover intelligent photogrammetry with Metashape
Founded in 2006 as an innovative research company with focus on computer vision technology, through years of intensive R&D work Agisoft LLC has gained expertise in image processing algorithms, with digital photogrammetry techniques setting the direction for development of applied tools.

Foxit
Cloud. Desktop. Mobile. Pro. Integrated PDF Editing and eSign anywhere.
Foxit's mission is to develop market leading and innovative PDF products and services, helping knowledge workers to increase their productivity. Foxit is the Industry's most powerful PDF Reader Solution.

Navicat
New way to build, manage, and maintain your data.
More than 50% of the Fortune 500 rely on Navicat every day. Navicat customers include numerous Fortune 500 companies, government departments, educational institutions from preschools to universities, system integrators, and commercial/non-profit organizations in a variety of markets including information technology, retail, medical, transportation services/logistics, hospitality, banking, manufacturing, and more.